Klooalm
Note
Quaint Mountain hut in the Oberen Grund. This Klooalm also by the good homemade cakes is well known.
Read more
Info
WhereOberer Grund 406365 Kirchberg in Tirol
You can find us on these routes
Duration5:30h

Distance15,4km

Elevation uphill495m1224m

Highest2030m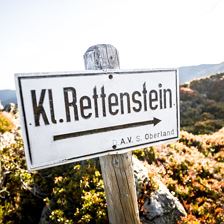 The "small" magnificent Rettenstein
The hike to the small Rettenstein is a nice, moderately difficult tour – however the trail along the ridge to the summit requires sure-footedness and a head for heights!
Difficult
Duration4:30h

Distance9,5km

Elevation uphill1300m1300m

Highest2216m
Eine mittelschwere Tour in den Oberen Grund von Aschau. Über einen Höhenweg geht es dann zurück nach Kirchberg.
Medium
Duration3:30h

Distance28,4km

Elevation uphill796m770m

Highest1463m
Show details