Int. Stefani Horse-drawn Sleigh Race
Horse racing on the snow in St. Johann in Tirol!
At the Int. Stefani Horse-drawn Sleigh Race for the 64th time the coveted Stefani winner's blanket will be presented to the winner at the trotting track in St. Johann in Tirol. In 2005 the Trotting Association celebrated the "50 year anniversary of the Stefani prize". The Stefani prize has taken place every year since 1995 on the same date, 26th December. The traditional winner's prize comprises a flag and the coveted Stefani blanket.

The race starts at about 13.00 on 26th December 2021. Trot racing with an international line-up, pony rides, Haflinger rides and gallop rides with thoroughbred horses is held. In the "Traberrast" guests can indulge in the cuisine of Barbecue World Champion Franz Größing during the race or even do the pools. Great musical entertainment is provided too. The 'go to' event for all horse fans and a variety-packed family afternoon at the trotting track awaits.
event

When

26th December 2021

schedule

Start

From 13:00 p.m.

pin_drop

Where

Trotting track in St. Johann in Tirol
The programme
check13.00: 1st Heat of the Stefani Race

check13.20: Haflinger Race

check13.40: 2nd Heat of the Stefani Race

check14.00: Gallop Ride

check14.20: Trotting race

check14.40: Trotting race

check15.00: Haflinger Race
In contrast to other Tirol winter races (race tracks on snowy fields), in St. Johann in Tirol, thanks to the availability of a surfaced B race track, which meets international criteria, races with a sulky can also be held when there is no snow. This condition means that even if there is not much snow in the winter, the Stefani Race has been able to be held more than 64 times on the same day, at the same time.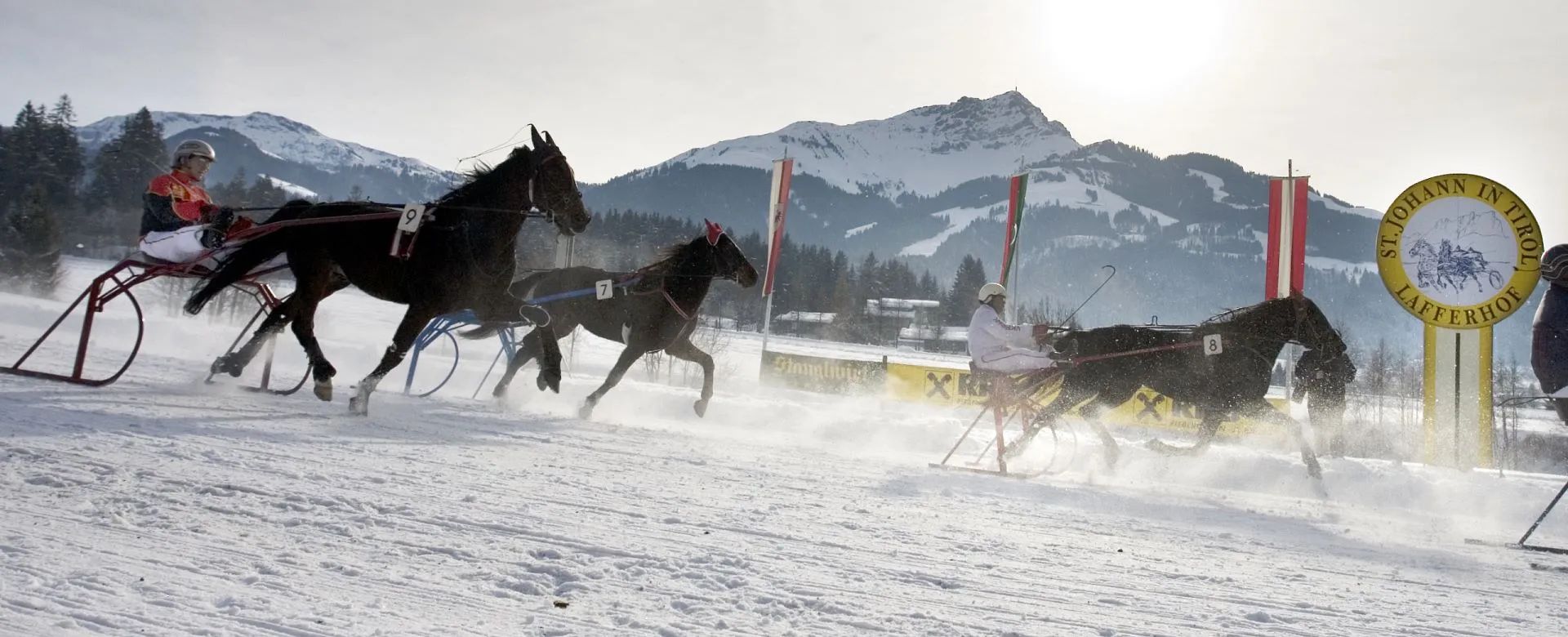 Other events
Event calendar for the St. Johann in Tirol region!
Other useful links