Hotel Loipenstubn ****
Note
Holiday-fun for the whole familiy!

Reconstructed 4-star-Hotel in a quiet surrounding - situated at the hiking and biking path (summer) and at the cross-country-track (winter).

Big sun-terrace, playground for children.
Tyrolean cuisine (specialties)
WhereFeuringweg 366364 Brixen im Thale
You can find us on these routes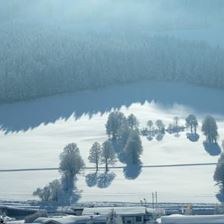 Brixental Cross-Country Ski Trail
The Brixental cross-country ski trail, for both classic and skating styles, connects the villages of Brixen, Kirchberg and Westendorf.
Easy
Duration3:30h

Distance17,9km

Elevation uphill227m

Highest851m
Circular Course Bockern-Brixen
This nice circular course leads over great hilly terrain and is absolutely perfect for both ambitious beginners and seasoned cross-country skiers.
Medium
Duration2:00h

Distance9,1km

Elevation uphill121m

Highest851m
The Loipenstub´n Circuit is a small, hilly circuit with very enjoyable refreshment opportunities!
Easy
Duration2:00h

Distance3,2km

Elevation uphill43m

Highest840m
Show details