Klooalm
Annota
Quaint Mountain hut in the Oberen Grund. This Klooalm also by the good homemade cakes is well known.
Continua a leggere
Dove Oberer Grund 406365 Kirchberg in Tirol
Durata5:30h

Distanza15,4km

altitudine495m1224m

Punto più alto2030m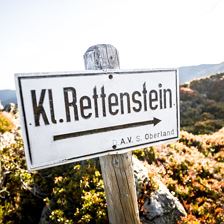 The "small" magnificent Rettenstein
The hike to the small Rettenstein is a nice, moderately difficult tour – however the trail along the ridge to the summit requires sure-footedness and a head for heights!
Difficile
Durata4:30h

Distanza9,5km

altitudine1300m1300m

Punto più alto2216m
Mostra i dettagli