Reiterstüberl, Restaurant
Ajouter aux favoris
In the restaurant and also on the sunny terrace you can enjoy good home-style cooking and specialities such as lamb, game and fish. Our restaurant is located just 5 minutes' walk from the village centre, towards Bichling.
Lire la suite
OùBichlinger Straße 1006363 Westendorf
Vous pouvez nous trouver sur ces itinéraires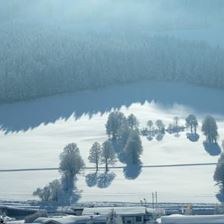 Brixental Cross-Country Ski Trail
The Brixental cross-country ski trail, for both classic and skating styles, connects the villages of Brixen, Kirchberg and Westendorf.
Facile
Durée3:30h

Distance17,9km

Altitude227m

Point culminant851m
Durée2:00h

Distance6,0km

Altitude79m

Point culminant802m
Voir les détails