Klooalm
Ajouter aux favoris
Quaint Mountain hut in the Oberen Grund. This Klooalm also by the good homemade cakes is well known.
Lire la suite
OùOberer Grund 406365 Kirchberg in Tirol
Vous pouvez nous trouver sur ces itinéraires
Durée5:30h

Distance15,4km

Altitude495m1224m

Point culminant2030m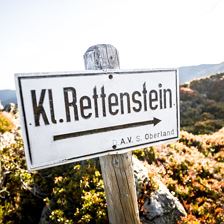 The "small" magnificent Rettenstein
The hike to the small Rettenstein is a nice, moderately difficult tour – however the trail along the ridge to the summit requires sure-footedness and a head for heights!
Difficile
Durée4:30h

Distance9,5km

Altitude1300m1300m

Point culminant2216m
Voir les détails