Hotel Loipenstubn ****
Ajouter aux favoris
OùFeuringweg 366364 Brixen im Thale
Vous pouvez nous trouver sur ces itinéraires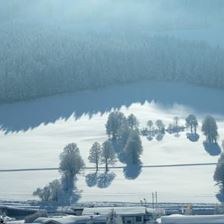 Brixental Cross-Country Ski Trail
The Brixental cross-country ski trail, for both classic and skating styles, connects the villages of Brixen, Kirchberg and Westendorf.
Facile
Durée3:30h

Distance17,9km

Altitude227m

Point culminant851m
The Loipenstub´n Circuit is a small, hilly circuit with very enjoyable refreshment opportunities!
Facile
Durée2:00h

Distance3,2km

Altitude43m

Point culminant840m
Circular Course Bockern-Brixen
This nice circular course leads over great hilly terrain and is absolutely perfect for both ambitious beginners and seasoned cross-country skiers.
Moyen
Durée2:00h

Distance9,1km

Altitude121m

Point culminant851m
Voir les détails