Farm holidays in Wörgl
Book your room or apartment on a farm in the Kitzbüheler Alpen
Romantic, natural and family-friendly - that is what farm holidays are like in Wörgl. In fact, you can find the most diverse farms around the Hohe Salve. Be it a rustic mountain farmstead, be it an organic or equestrian farm in the valley. Here you find information about accommodation on a farm in Wörgl. Book online straight away or send a non-binding enquiry.
Bauernhof Egerndorf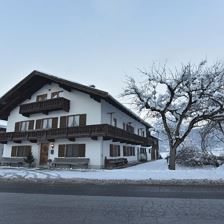 farm, farmhouse, Ferienhaus in Wörgl, Egerndorf 2
from EUR 25,00 person / night
Price today, 18.02.2020
More offers
1
Komfortbauernhof Rainerhof
farm, farmhouse in Wörgl, Salzburger Straße 65
from EUR 38,60 person / nightbookable onlinebest price
Price today, 18.02.2020
More offers
2
Bauernhof Schwoicherbauer
farm, farmhouse, holiday apartment, private rooms in Wörgl, Mühlstatt 4
from EUR 28,11 person / nightbookable online
Price today, 18.02.2020
More offers
3
show searchresult
Filter
Package deals for your farm holiday in the Kitzbüheler Alpen
In Wörgl, farms offer not only top service and best quality. They attract guests with unbeatable offers and amazing package deals. Browse through the pool of packages and send your non-binding enquiry to your favourite farm in Wörglor book your holiday in the Kitzbüheler Alpen online right away

Farms in Wörgl
Is there anything more beautiful than experiencing nature from real close? Stay on a farm and enjoy this unique adventure. Be there when the farmers make the hay and enjoy the taste of fresh milk right from the cow byre every day. Have fun with your children and the many pets on the farms in Wörgl.