Bichlingerhof, Hotel-Restaurant
Note
A HOLIDAY TO FEEL GREAT - that is our motto Our hotel is situated just five minutes' walk from the centre of town, with views of Westendorf;s main mountain, the Alpenrose. Enjoy the peace of Westendorf and surround yourself with fascinating nature - a holiday to simply relax and recharge body and soul.
Read more
WhereBichling 1056363 Westendorf
You can find us on these routes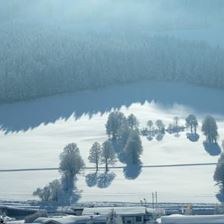 Brixental Cross-Country Ski Trail
The Brixental cross-country ski trail, for both classic and skating styles, connects the villages of Brixen, Kirchberg and Westendorf.
Easy
Duration3:30h

Distance17,9km

Elevation uphill227m

Highest851m
Duration2:00h

Distance6,0km

Elevation uphill79m

Highest802m
Show details